Transparency in foreign currency exchange with online forex aggregators
Online foreign currency exchange has breathed a new life into an area which was hitherto shrouded in secrecy. Earlier, customers had no choice but to accept the single rate for the day for foreign currency exchange at the various banks and currency exchange outlets in Bangalore.  There was no scope then, to get the best currency exchange rates in Bangalore but just a random scouting around of the options available directly at various outlets. The best rate may not have meant a secure transaction with authentic currency or complete documentation, so the choices were limited.
Best Money Exchange in Bangalore
With the advent of online forex marketplaces like BookMyForex.com, customer has finally been given due importance and preference in the best money exchange in Bangalore with an unparalleled service experience. Here one can find an all new marketplace format, which has put 2 leading banks and around 40 authorised money changers in direct competition on a common platform. They have to bid for the same business, which caters to a 100,000 strong customer base.  So, once a customer places a foreign currency exchange order, all of them have to compete with each other with their best offers. Eventually, only the best currency exchange in Bangalore out of the ones quoted is filtered and offered to the customer for their transaction. So at no extra effort a customer has instant access to the best money exchange in Bangalore at just a few clicks.
Best Currency Exchange Rates
These best currency exchange rates in Bangalore are on offer with zero margins with no hidden costs. In an industry first these exchange rates are flashed live and keep changing throughout the day mirroring the interbank rate fluctuations. This is a marked departure from the single rates used at the banks and local money changers as they have a good margin to cover all possible changes in the interbank rates. At BookMyForex, complete transparency is at the customers' disposal with their live rates, for the best money exchange in Bangalore.
About the live rates, Mr Sudarshan Motwani, CEO, says, "And never before for a transaction as small as $100 has the interbank rate been applied."
About BookMyForex
BookMyForex, is India's first online forex store and the world's first online forex marketplace with numerous banks and money changers as service partners. This RBI authorised service has built up a fulfilment network across 5000+ partner locations countrywide. Since their launch in 2012 they have managed to provide currency exchange rates almost as good as wholesale rates in the forex retail sector with exceptional customer service.
For more information, visit our website https://www.bookmyforex.com/currency-exchange/bangalore or call @ 09212219191.
Read More :
Planning to Transfer Money Abroad from India?
A little local knowledge can be quite handy during international travel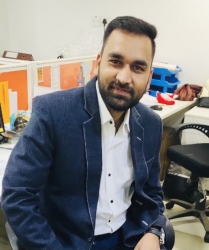 Latest posts by Manik Varshney
(see all)