The Egyptian pound is the official currency of Egypt (Arab Republic of Egypt). The Egyptian pound is generally abbreviated as EGP and also as LE which stands for "livre égyptienne" which is French translation for Egyptian pound. The official symbol of the currency of Egypt in the international currency exchange markets is  E£. The Central Bank of Egypt is the official currency-issuing and regulating body in Egypt.
EGP Stats

EGP Profile

Currency Name: Egyptian Pound

Central Bank:

Central Bank of Egypt

Symbol: EGP

Denominations (Freq. Used): 1, 5, 20, 50, 100 Egyptian Pound

Subunit: Piastre

Coins:25 pt,50 pt,

E£ 1

EGP to INR Chart

Used: Egypt, Gaza Strip
How to convert EGP to INR in India?
In case you are planning to visit Egypt or have just returned from Egypt to India, you may require to buy/sell Egyptian Pound in India or convert Egyptian Pound to Indian Rupee (EGP to INR). Though you can convert EGP to INR in India from multiple places including banks, at airports or from local money changers, it would involve arduous efforts including multiple branch visits and go through the complex documentation process. 
Even after that, it is more likely that you end up paying higher exchange rates and currency conversion charges. If you have bought the currency from some unauthorized local money changer to save some money then you can run the risk of getting into the fake currency trap.
BookMyForex is India's first currency exchange marketplace where you can get your foreign currency-related requirements fulfilled and that too online. So, if you want to convert your EGP to INR in India or load/unload your forex card or wire transfer INR to EGP, you can do it all from the comfort of your home online. In case you have placed an order for currency notes (Egyptian Pounds) or best forex card at BookMyForex, you can get it delivered at your home with our doorstep delivery facility.   
How BookMyForex provides the best rates to buy/sell Egyptian Pound (EGP)?
Unlike other money changers which provide currency exchange facilities at fixed rates, BookMyForex allows customers to book their currency orders at live rates online with the comfort of their homes. 
Since the currency exchange market is highly volatile in nature, fixing the currency exchange rates for the day would naturally require keeping higher margins against volatility. Since banks or local money changers provide you with the foreign exchange at a fixed rate for the day, they charge higher margins and higher currency conversion charges. 
Being a digitally enabled marketplace, BookMyForex not only saves various kinds of fixed costs but also compares best EGP to INR rates in your neighbourhood across multiple money changers and provides you with the Egyptian Pound (EGP) or converts INR to EGP at the best rates available. Most of the foreign currency-related products on BookMyForex are provided at the exact interbank rates or at a very thin margin which saves you money.
How to Buy/sell Egyptian Pound or Convert INR to EGP at BookMyForex: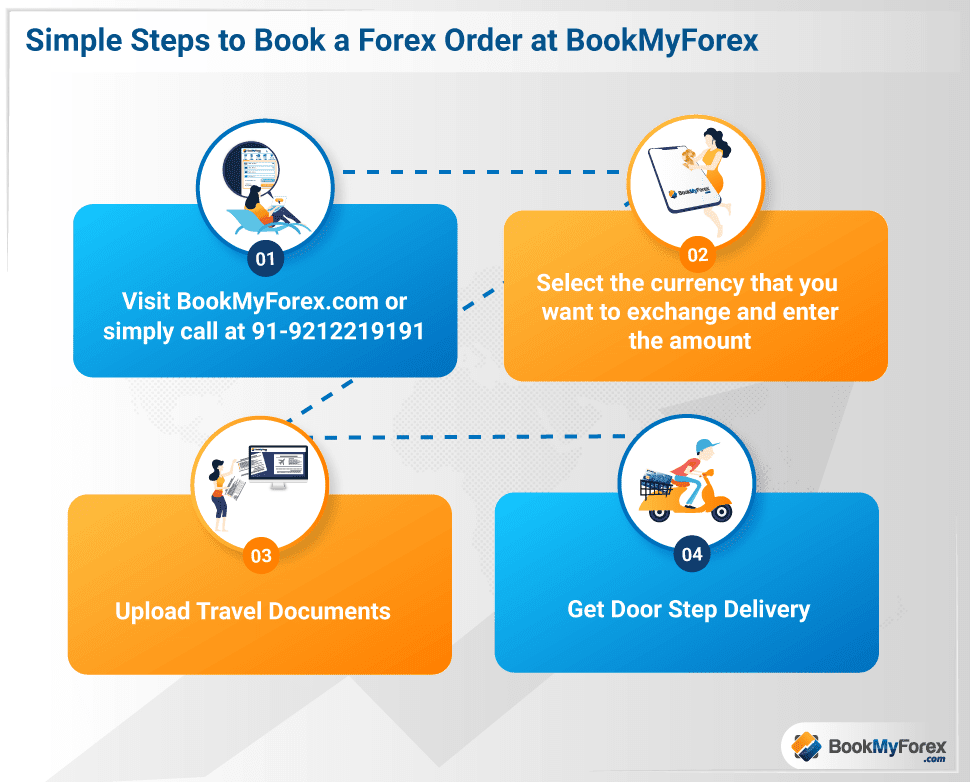 History of Egyptian Pound
The Egyptian Pound (EGP) was first introduced in 1834 replacing the Egyptian Piastre as the chief unit of the currency. However, the Egyptian piastre continued to circulate as 1/100th of the EGP. In 1916, piastre was further subdivided into 1/10th named as milliemes. 
This way, one Egyptian pound constitutes 100 Egyptianegyptian piastres and one Egyptian piastre is made up of 10 Egyptian Milliemes. Initially, the Egyptian currency system was functioning as a fixed rate of exchange based on gold standards. Between 1885 to 1914, the value of one Egyptian pound was equivalent to 7.4375 grams of pure gold. Egyptian
At the time of the First World War (1914), the Egyptian pound was pegged to British Pound (GBP) until 1962 when it was pegged to the US dollar (USD). The value of the Egyptian pound was fixed as per managed float policy but was depreciated from time to time. However, the Central Bank of Egypt has ended the managed float regime only in 2016 to allow the Egyptian pound to float freely in the currency exchange market.