Want to exchange Indian rupee to British Pounds in Noida? Are you looking to get the best pound rates in Noida? Look no further now! BookMyForex is one of the best foreign exchange platforms that solve your currency exchange related woes online and that too at a minimal cost. 
You can now exchange your currency to British Pounds (INR to GBP) online at BookMyForex at the best rates with the comfort of your home in Bangalore. With our rate alert feature, you can also save yourself from constantly searching online for the best British Pound Rates in Bangalore.  
For any assistance in forex i.e. buying/selling of a currency or online remittance, just visit our website bookmyforex.com and complete your transaction with few very simple steps. 
Best British Pound Rates in Noida
To get foreign exchange in Noida used to be a cumbersome process until BookMyForex came into the market. The forex market in India has been quite disorganized and lacks transparency because of which it can be quite a pain for a customer to find out the British Pound exchange rates today in Noida.
However, with BookMyForex, you can search for the best British Pound exchange rate today online in Noida and place your order online and get your British Pounds delivered at your home in Noida and that too at the most competitive rates! Here is how!
Most of the institutions which provide foreign exchange such as banks or local money changers have a physical setup which involves various types of fixed cost. Such fixed cost would naturally be passed on to the customer in the form of higher conversion charges. However, BookMyForex being a digitally enabled platform saves that cost and passes that benefit to the consumer.
Further, unlike other money changers which provide foreign exchange at a fixed rate for the day which makes them have a higher buffer margin, BookMyForex provides foreign exchange rates at live rates. You can check the live British Pound rates in Noida from live from our currency card.
How to Get Best British Pounds in Noida?
Here are the simple 4 steps to get the best British Pound Rates in Noida: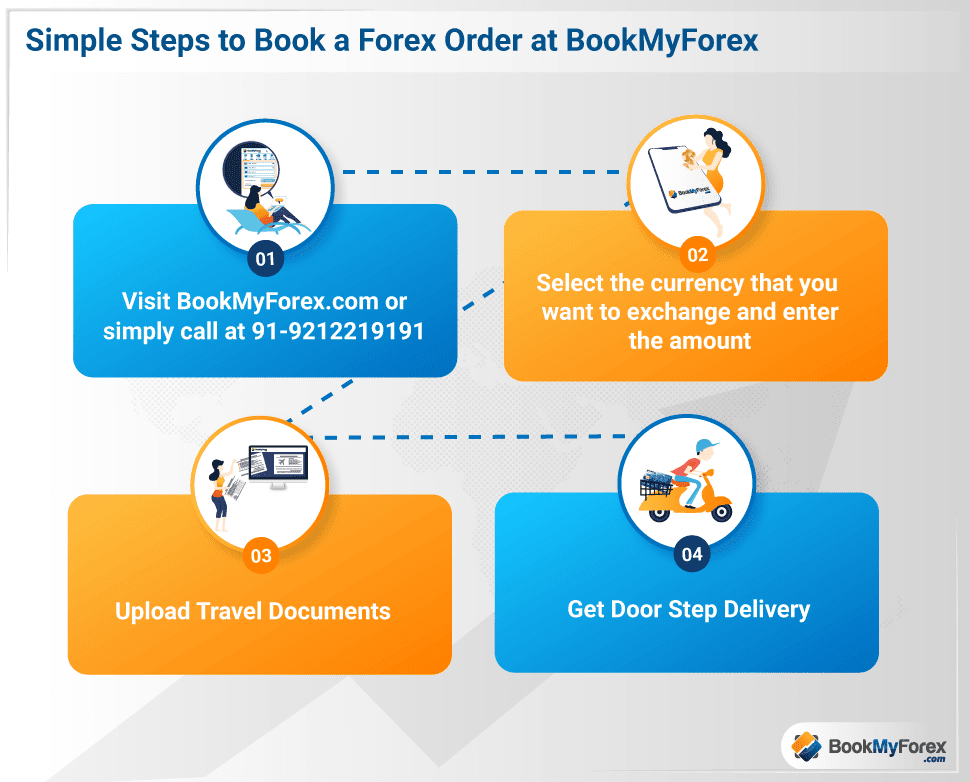 Step 1: Visit BookMyForex.com or simply call at 9212219191
Step 2: Select your city (Noida), currency (INR to GBP) and the amount you want to exchange
Step 3: Upload KYC documents and you would be directed to the payment page. You can also choose the "Pay on Delivery" option
Step 4: Get your British Pounds delivered to your doorstep or collect your currency from our nearby store. It's that easy!
Rest assured that the best British Pound rate for foreign currency exchange in Bangalore is with BookMyForex. And there are no charges for converting currency apart from the government taxes.
Documents Required to Sell/Purchase Foreign Exchange in India
As per the RBI guidelines, the following documents are mandatory to sell or purchase foreign exchange in India:
Passport
Visa
Air Ticket
PAN Card
Note: In order to provide better user experience, BookMyForex provides the facility to upload these documents online with the comfort of your own home.
Benefits to Convert Pound to Rupee (GBP to INR) in Noida with BookMyForex: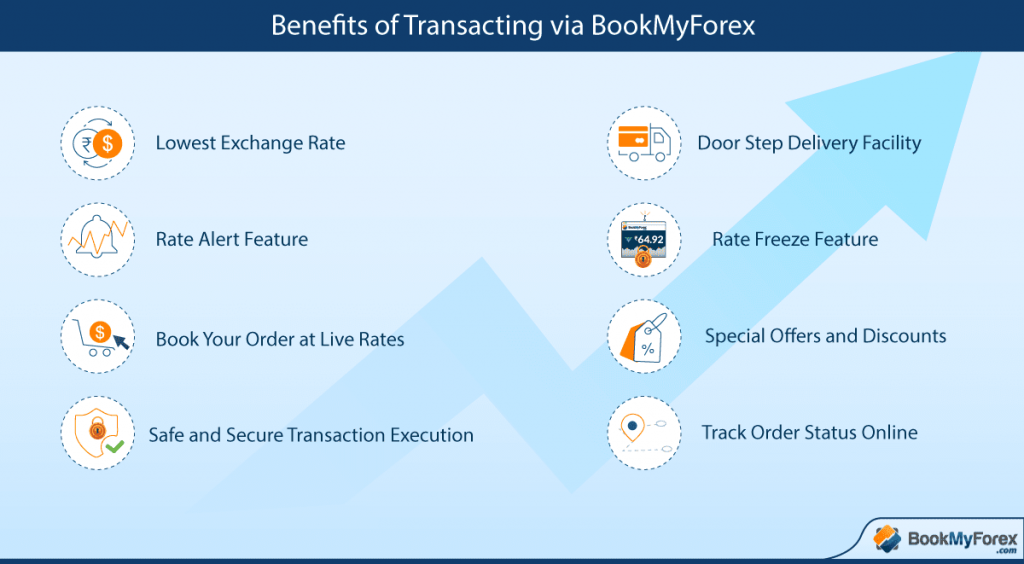 — Guaranteed better rates than banks, airports and money exchangers
— Live, transparent and consistently competitive exchange rates.
— Freeze or Lock-in the exchange rates for a 2% refundable advance fee
— Same day* or next-day door delivery service.
— 5,000+ partnering forex locations across 650 cities in India
— Excellent Loyalty and referral schemes - earn money by referring your friends. Save money on every subsequent order.
—Email/Rate alerts - Get notified when the rates reach the level you want.
—Best customer support, available 24x7 on every medium (FB/Twitter/Call/Email)
*Orders booked before 1 PM are available for same-day delivery