When it comes to travelling, there are so many things one needs to be sure about. From finalizing the budgets to deciding the destinations, curating the itinerary to lay-offs and spots to visit, it takes a lot more than one can think of to make that perfect trip.
Travelling abroad is fun but only when you have the right currency to travel with, isn't it?
And in order to have it, you need to buy it.
If you're an active traveller who keeps travelling abroad, you must be aware of it. However, if this is your first trip, then this is the first task for you to get done with.
Buying Foreign Currency may sound easy; however, it isn't!
Especially, if it's your maiden trip, then there's a lot more for you to know and learn about Currency Exchange.
From knowing about the best currency exchange rates in the market to where and how to get it from, this blog will help you decode all your doubts about the foreign exchange and the best ways to exchange the currency.
Here's what you need to know:
Is it better to exchange currency before you leave?
Yes, it is always suggested to exchange your currency before you travel to any country. Whatever you may get charged will always be more than what you get here in the country.
Another reason behind exchanging currency before is that the rates that are provided outside may vary from place to place and provider to provider, thus, there's a chance of expecting high rates. In case, the currency of the country you're travelling to is scarce then you may end up having no money as it is not possible for every currency to be readily available in every country.
Thus, it is suggested that in case of unsure situation one should always purchase the US dollars as they are the most acceptable currency globally and can be exchanged in order to get the currency of one's choice at a better rate due to its value.
Is it better to exchange currency at the airport? Are airport exchange rates higher?
As easy as it may sound, nothing is scarier to a traveller than experiencing long queues of exchanging currencies and humongous rates that may get you almost nothing in return.
If you're a new traveller who's embarking on a new journey or moreover starting with their maiden journey to a foreign land than you must know, that exchange bureaus or kiosks at airports are made to cost you more.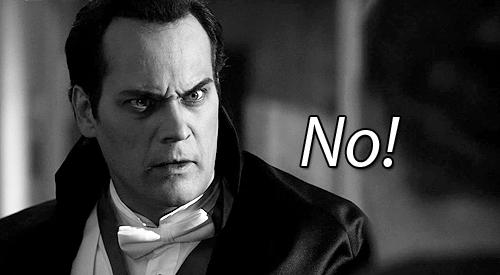 All those offer pamphlets shared by them that read 'No Commission or No Fees' are nothing but a lie. They almost always end up costing you more money than you've decided to spend on your trip.
Remember: the currency exchange rate provided at the airport are unfavourable for the customers and favourable for the airlines. Thus, exchanging currencies at the airport is a big No, No!
Which bank is best for currency exchange?
Well, there are many options available today in the market such as money changers and banks that provide distinctive foreign exchange rates. However, these rates would be fluctuating and could be much favourable to the providers rather than you.
Talking especially about the banks, one must know that every bank has a different and competitive exchange rate. These rates may differ based on the economic condition of the country and the additional charges such as service tax, transaction fee etc. that a bank may charge will be distinctive too, thus, there isn't a single bank to be concluded as a worthy option.
Can I exchange Indian currency in the USA?
Yes, one can surely exchange the Indian currency (INR) in the US however, it is suggested that one should consider exchanging it in India itself. There are many reasons that may cause a mis-happening in situations when you decide to exchange the currency in another country.
For instance, if you are planning to exchange INR to USD in the US than there's a possibility of getting a rate which may cost you much more than what it could've cost you in India. Secondly, the US holds very few currencies in a rational manner. The possibilities are high that one may not find an exchanger that can accept them, or if they do, they'll be expensive.
What's the best way to exchange the currency?
No one wants to run to a bank or to a money exchanger several times to get their money exchanged. Who on earth has the time to do all this? Thus, it is easy to exchange foreign currency or buy currency through an online marketplace like BookMyForex.
It is simple to place an order with BookMyForex right from the comfort of your home. No long queues, no on-call rate haggling, no long process and no extra/hidden charges. As the smartest way to fulfil your foreign exchange requirements, BookMyForex comes with many advantages such as:
Guaranteed better rates than any other place

BookMyForex provides you with Live and transparent rates with no hidden or extra charges.

Freeze or Lock-in the exchange rates for a 2% refundable advance fee

Same day or next-day door delivery service. Free door deliveries for orders over Rs. 50,000.

Availability: 5,000+ partnering forex locations across 650 cities in India

Excellent Loyalty and referral schemes – earn money by referring your friends and save money on every subsequent order.

Get notified when the rates reach the level you want through our Email Notifications.
Still waiting? Explore BookMyForex and fulfil your foreign exchange requirements from one stop platform.