Getting the best available SGD Rate Today in Gurgaon with BookMyForex
Exchanging currency for a trip to Singapore seemed like a tedious task earlier. One had to visit a lot of banks and money changers to get the best rates to convert SGD to INR and vice versa. However, ever since BookMyForex came into the picture, the process of getting Singapore Dollars became much easier.
With BookMyForex, people planning to go to Singapore can get their SGD in the form of a prepaid Forex card or currency notes right from the comfort of their home, ultimately skipping the hassle of standing in long queues and haggling for better rates.
Why BookMyForex is the best place to buy Singapore Dollars in Gurgaon?
While there are many options to buy Singapore Dollars in Gurgaon, they all involve stepping out, waiting in lines and haggling for the best and most economical rates. BookMyForex does exactly that for you, digitally. The online marketplace displays live rates of Singapore Dollars at which you can the currency or a Forex card. Once you place the order, the currency is delivered right at your doorstep.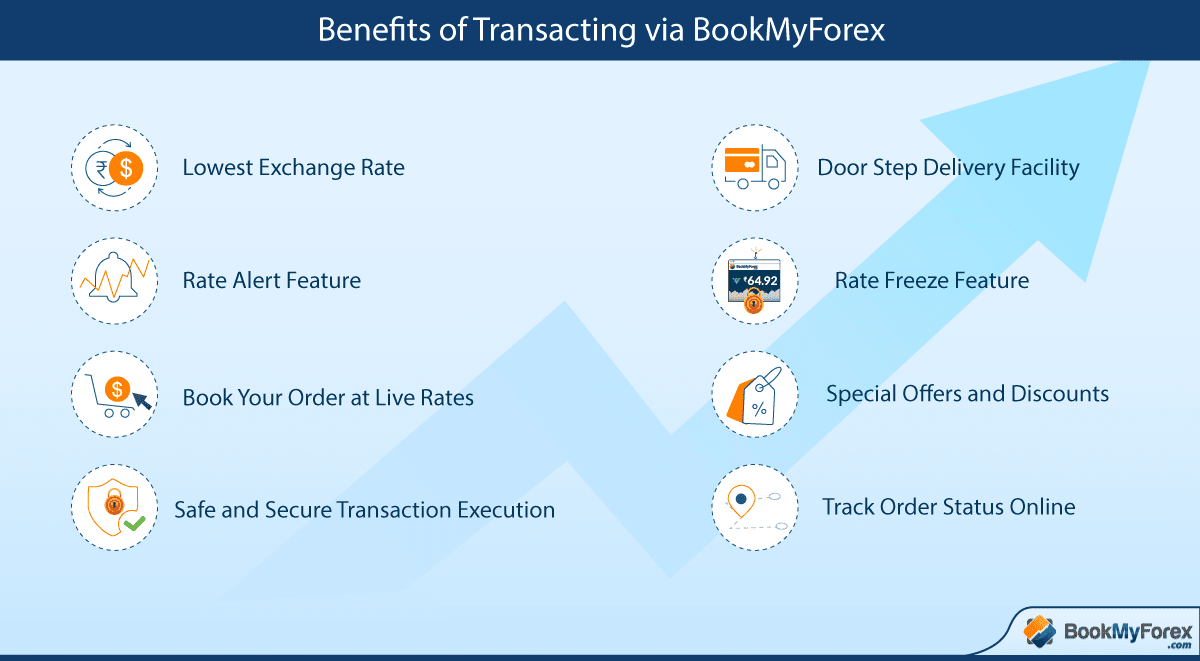 How to convert SGD to INR and vice versa with BookMyForex?
Converting Singapore Dollars via BookMyForex can be done in four easy steps:
Step 1: Go to BookMyForex.com or simply call at 9212219191
Step 2: Select the currency (SGD to INR) and enter the amount that you want to exchange
Step 3: Upload KYC documents mandated by the RBI which includes Passport, Visa, Air Ticket and PAN card details
Step 4: Opt for doorstep delivery or collect your currency from our nearby store on successful payment. That simple!