Singapore has emerged as one of the most exciting international destinations for travel. The island city offers a lot of attractions for its visitors to explore making it a popular choice for leisure and business purposes alike. A prerequisite for your Singapore visit is its currency. While there are many banks and moneychangers that offer a foreign exchange in Jaipur, you might end up paying much more when you visit these avenues to buy Singapore Dollars.
With BookMyForex you can convert SGD to INR and vice versa at the best rates from the comfort of your home. As compared to banks and moneychangers, BookMyForex offers transparent rates and free home delivery of your forex products. Hence, you skip the tedious process of visiting multiple moneychangers and banks, waiting in long queues and haggling for better rates.
How to convert SGD to INR with BookMyForex?
Converting SGD to INR and vice versa through BookMyForex is simple and can be done in 4 simple steps given below: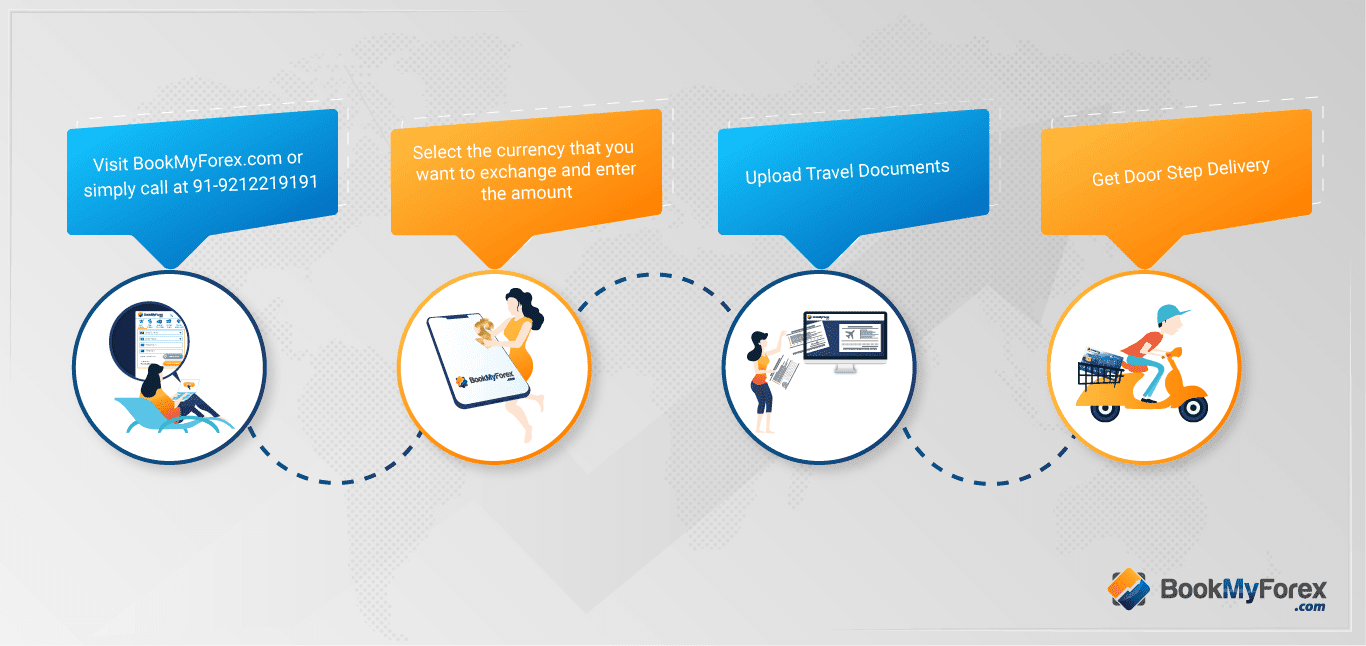 Step 1: Go to BookMyForex.com or simply call at 9212219191
Step 2: Select the currency (SGD to INR) and enter the amount that you want to exchange
Step 3: Upload KYC documents mandated by the RBI which includes Passport, Visa, Air Ticket and PAN card details
Step 4: Opt for doorstep delivery or collect your currency from our nearby store on successful payment. That simple!
Benefits of buying Singapore Dollars from BookMyForex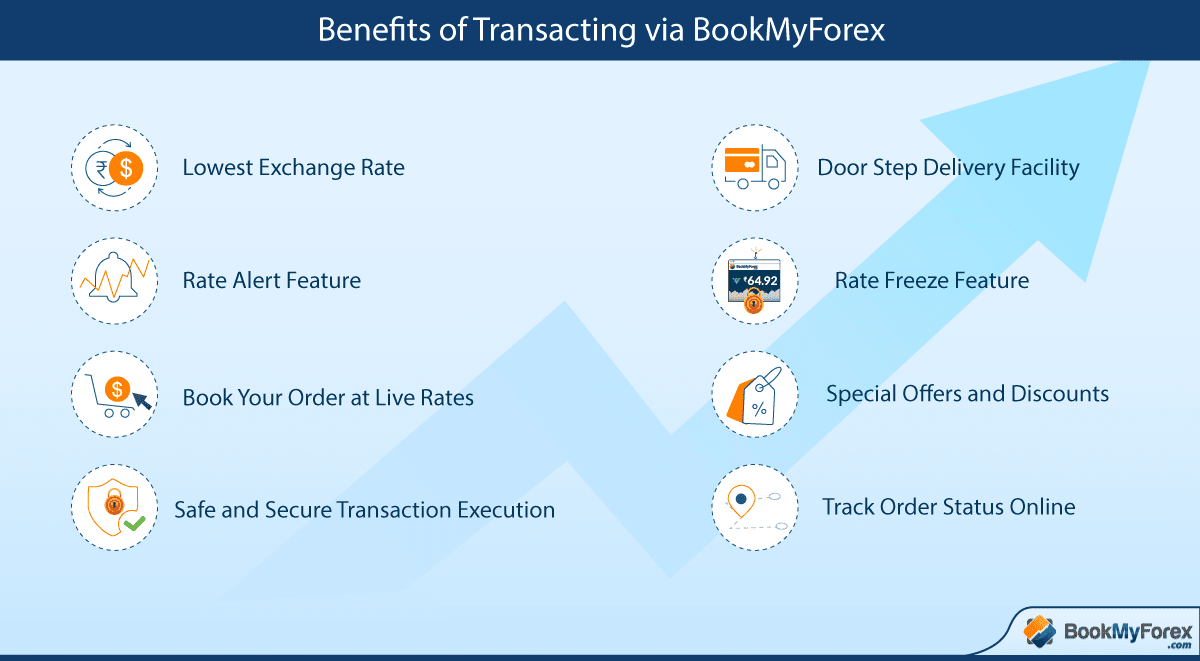 Lowest Exchange Rate: With BookMyForex, you get Singapore Dollars at the lowest exchange rates. Unlike moneychangers and banks, there are no hidden/extra charges involved while buying currency. The complete digital process helps the customers surpass any additional charges.
Safe and Secure Transactions: When you exchange currency with BookMyForex, your transaction is completed via reliable and reputed channel partners who are verified and authorized by the RBI. It offers streamlined online forex order processing with predefined vendor SLA's.
BookMyForex also lets you track the live status of your order while sending you regular status updates.
FAQ's
What is a fixed rate order?
BookMyForex.com allows you to freeze the live rates that you see on site upto three working days. This option gives you the benefit of booking your order when you think rates are likely to be favorable. You are required to pay 2% of the order amount as a refundable rate guarantee deposit to freeze/fix the rates. This advance will be refunded to you in full immediately after the order is completed.
How do I know that my order is confirmed?
Once you complete your order on BookMyForex.com, you will receive a confirmation mail, letting you know that your order is confirmed. In this mail, you will be provided with a "Unique Order Reference Number" along with your order details and the documents you`ll need when you complete the order. Right after the order is booked, you will also receive a call from BookMyForex to clarify any queries that you may have.