Getting the best available SGD Rate Today in Hyderabad with BookMyForex
Singapore visa in hand, itinerary all set but still have no clue about where to buy Singapore Dollar? Don't you worry, order your Singapore Dollars online at the best rate in Hyderabad with BookMyForex and get it delivered directly to your home.
While there are the traditional methods of going to banks and moneychangers, but they involve the lengthy process of physically visiting these places and comparing different rates. With BookMyForex, the world's largest online marketplace for foreign exchange, you can book your Singapore Dollars from the comfort of your home.
When you convert SGD to INR and vice versa with BookMyForex, you skip the process of visiting multiple places in Hyderabad to get the best rates. BookMyForex connects you with the most reliable Forex vendor around you. You also get your Singapore Dollars delivered right at your doorstep.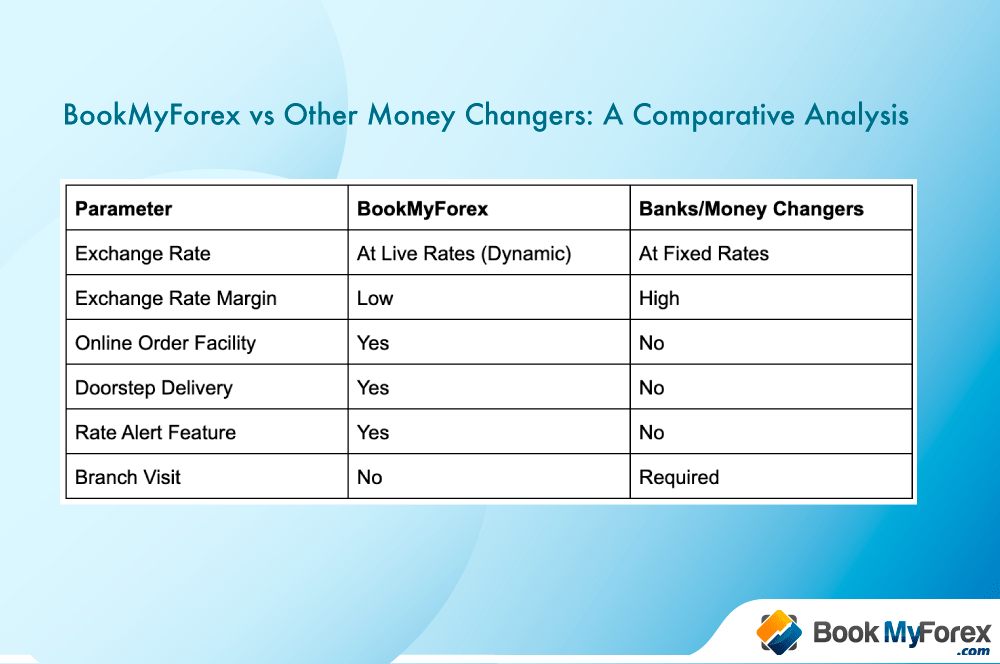 How to buy Singapore Dollars from BookMyForex?
Buying Singapore Dollars from BookMyForex can be done in four easy steps: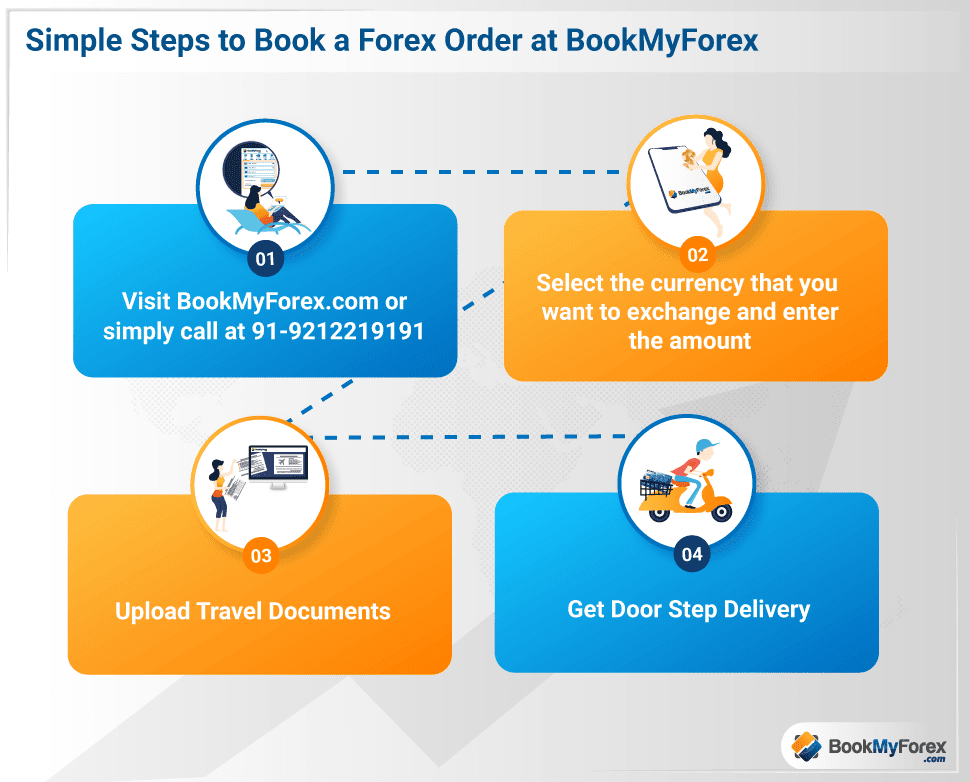 Step 1: Go to BookMyForex.com or simply call at 9212219191
Step 2: Select the currency (INR to SGD) and enter the amount that you want to exchange
Step 3: Upload KYC documents mandated by the RBI which includes Passport, Visa, Air Ticket and PAN card details
Step 4: Opt for doorstep delivery or collect your currency from our nearby store on successful payment. That simple!
Why should you choose BookMyForex to convert SGD to INR in Hyderabad?
While they are many ways to exchange currency in Hyderabad, you can end up paying more because of high rates and hidden charges. With BookMyForex you get to see live rates when you book an order. You can book Singapore Dollars at rates that are convenient for you with the rate alert feature and freeze that rate for up to 3 working days.
BookMyForex also offers home delivery of your Forex products. Thus, from booking order for Singapore Dollars to receiving it in the form of Travel Card or currency notes you get it all done from the comfort of your home. You can even track your order besides getting email updates during the whole process.
Here are some other benefits you avail as a BookMyForex customer.
— Guaranteed better rates than banks, airports and money exchangers
— Live, transparent and consistently competitive exchange rates.
— Freeze or Lock-in the exchange rates for a 2% refundable advance fee
— Same day* or next-day door delivery service.
— 5,000+ partnering forex locations across 650 cities in India
— Excellent Loyalty and referral schemes - earn money by referring your friends. Save money on every subsequent order.
—Email/Rate alerts - Get notified when the rates reach the level you want.
—Best customer support, available 24x7 on every medium (FB/Twitter/Call/Email)
*Orders booked before 2 PM are available for same-day delivery

Customers will no longer have to struggle to find the actual Singapore Dollar exchange rates today in Hyderabad. Unlike other websites that provide only the interbank rate or base rate, BookMyForex now provides live and real time Singapore Dollar exchange rates today in Hyderabad.

Through BookMyForex customers can buy/ sell currency either at live rates or by locking in the live Singapore Dollar exchange rates today in Hyderabad by using the "Freeze the rate" option on our website. We provide the entire gamut of forex related products & services that include SGD currency notes, SGD forex cards, SGD traveler's cheques, money transfer and remittance services. Orders are delivered at our own branches or at the branches of our banking partners – ING Vysya bank and Axis bank. Customers can even choose to have their order home-delivered.

Customers are simply being taken for a ride and exploited, when foreign exchange dealers base their forex rates on "today's SGD rate in Hyderabad". Little do customers know that in the the name of "today's SGD rate in Hyderabad", the rates charged by the currency exchanger are higher because they have to protect themselves from any losses owing to SGD price fluctuation on account of the SGD being traded globally just like any other financial security. Being a technology company our offerings go beyond the standard "today's SGD rate in Hyderabad". Other foreign exchange dealers in Hyderabad are simply exploiting the customers through the concept of a static "today's SGD rate in Hyderabad. Most money changers charge a fixed rate for a particular currency on a given day, whereas actually the SGD rates fluctuate constantly all through the day, as is the case with stocks in a stock exchange. BookMyForex on the other hand goes beyond "today's SGD rate in Hyderabad" and offers far more to the customers, keeping their interest in mind.