Singapore is an extremely popular tourist and business hub owing to its amazing attractions. The island has a lot to offer including popular destinations like Marina Bay Sands, Sentosa, Merlion and many more. One of the main concerns while planning a trip abroad is mostly finding the right place to convert and buy Singapore Dollars.
Abbreviated as SGD in the international currency exchange markets, Singapore Dollar is the official currency of Singapore. With BookMyForex.com you can get SGD right from the comfort of your home in Chandigarh.
Traditionally, exchanging currency involves visiting a number of banks and moneychangers to get the best value. BookMyForex does the exact same thing for you digitally and at live, transparent rates. The rates displayed on www.bookmyforex.com are the ones you see on websites, business TV channels, etc. Thus, you convert your money at the exact interbank rates.
Why BookMyForex provides the best Singapore Dollar rates in Chandigarh?
Being a digitally enabled currency exchange marketplace, BookMyForex provides numerous advantages on foreign currency exchange services compared to other vendors such as banks or local money changers. The best among them is the lowest exchange rates without any hidden charges.
Let's understand why BookMyForex provides one of the best rates on buy/sell Singapore Dollar (SGD) rates in Chandigarh compared to other places.
Fixed vs Live Rates: Unlike other authorized forex dealers which provide foreign exchange at fixed rates in the name of "Today's Singapore Dollar Rates", BookMyForex allows its customers to convert INR to SGD at the live rates. You get the most updated Singapore Dollar exchange rate at BookMyForex forex rate platform.
Fixing the SGD to INR exchange rate for the whole day compels banks and other money changers to keep the higher-margin to tread against any adverse volatility during the day. On the other hand, BookMyForex provides its customers with the most recent rate of the foreign currency and thereby, passes the benefit to its customers in the form of the better exchange rate.
Individual vs Aggregator: Being a digitally powered currency exchange marketplace, BookMyForex compared the best Singapore Dollar exchange rate to convert SGD to INR in India among 100s of currency changers near to your location and provides you with the best exchange rates.
On the other hand, to get better rates from banks or such other places to buy/sell Singapore Dollars in Chandigarh, you need to go from one bank to others to check and compare the rates which could be a time consuming and tiresome process.
How to buy/sell Singapore Dollars (SGD) in Chandigarh with BookMyForex?
Converting SGD to INR and vice versa can be done in 4 simple steps: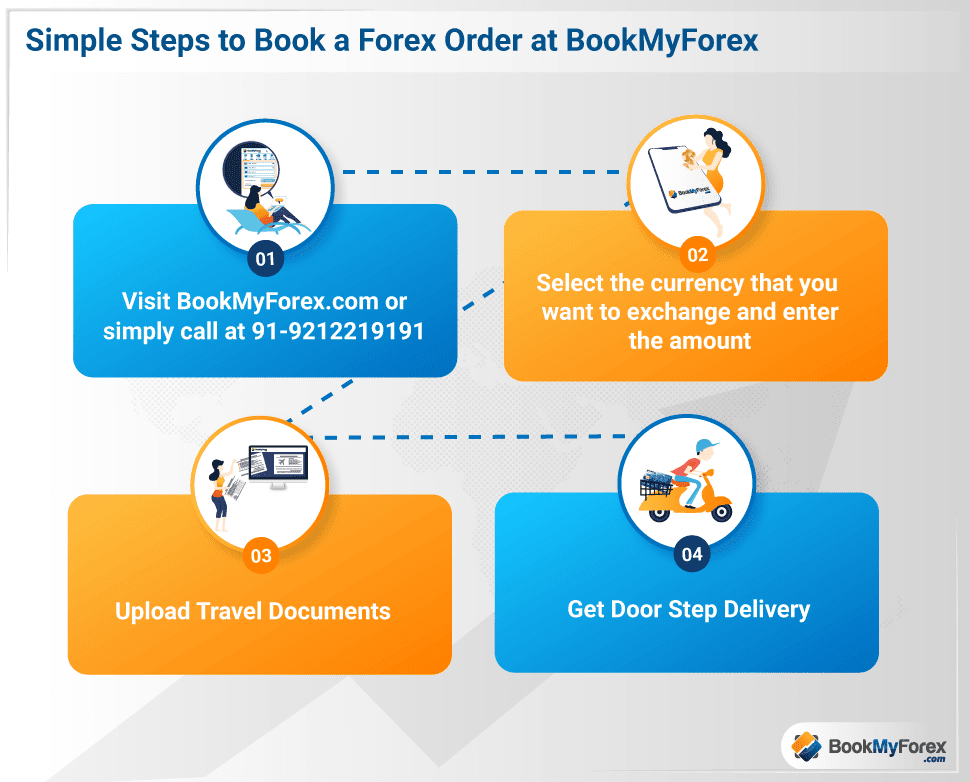 Step 1: Go to BookMyForex.com or simply call at 9212219191
Step 2: Select the currency (INR to SGD) and enter the amount that you want to exchange
Step 3: Upload KYC documents mandated by the RBI which includes Passport, Visa, Air Ticket and PAN card details
Step 4: Opt for doorstep delivery or collect your currency from our nearby store on successful payment. That simple!
Why should you choose BookMyForex to buy Singapore Dollars?
When you choose BookMyForex to buy Singapore Dollars in Chandigarh you get plenty of benefits. Besides getting the lowest exchange rates you also get your currency delivered right at your doorstep. Hence, you complete the whole process of exchanging currency in much less time and from the comfort of your home.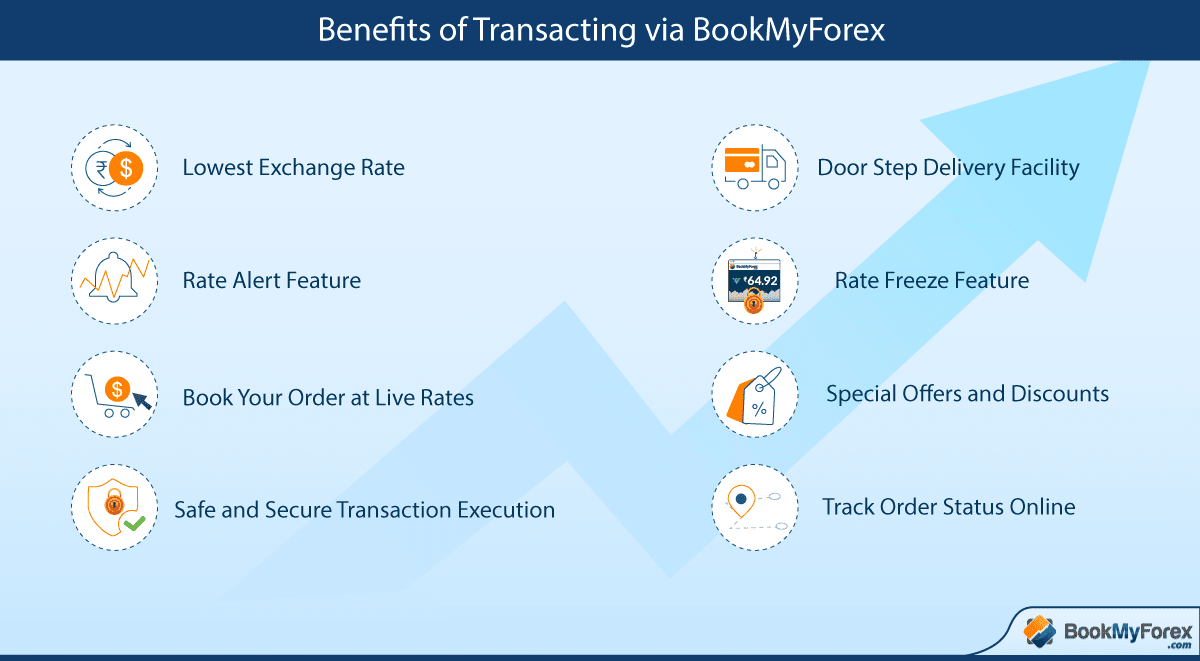 Some features which make BookMyForex.com distinguishable are :
Rate Alert Feature: With BookMyForex's rate-alert feature, you get notified when Singapore Dollars reach the value you were looking out for. Thus, you can book the currency at the rates which are feasible for you.
Rate Freeze Feature: BookMyForex allows you to lock - in a particular exchange rate for a period of 3 working days at a convenient refundable advance fee of 2%.
Doorstep Delivery Facility: BookMyForex offers doorstep delivery of Singapore Dollars.
Special Offers and Discounts: You get various offers and discounts when you buy currency from BookMyForex. Its referral scheme helps you earn money when you introduce BookMyForex to friends and save money on subsequent orders.